It is definitely rabbit season right now. Both my kids have gone bunny mad and here are a few of the items responsible for it...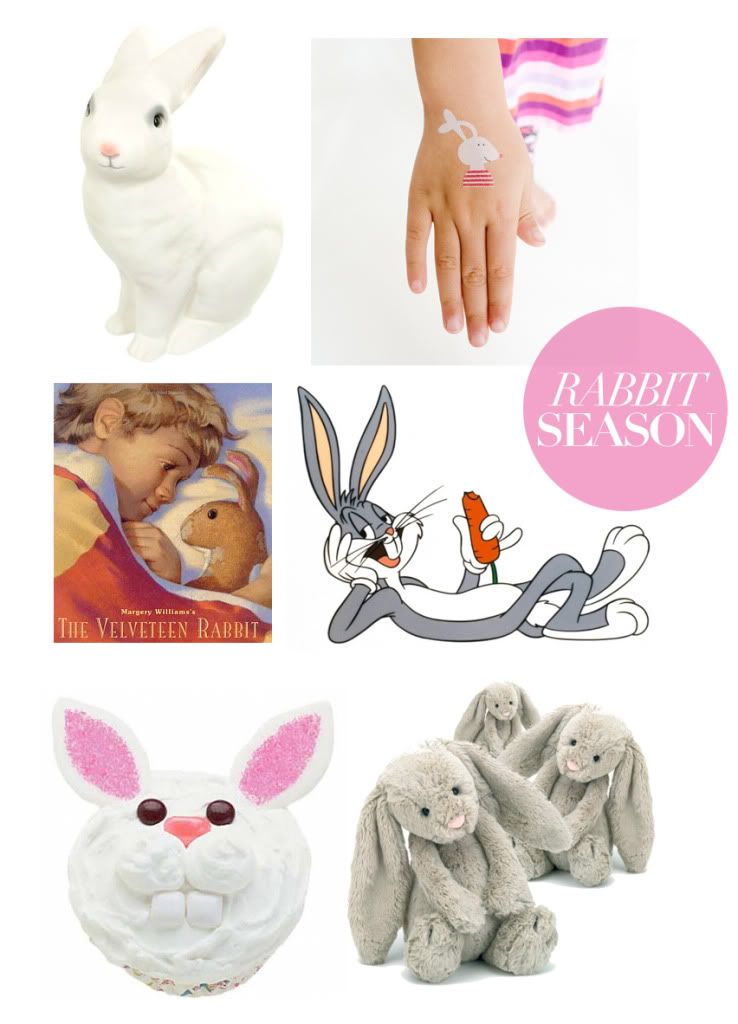 1.
Cute bunny lamp
2.
Rabbit tattoos
3.
The Velveteen Rabbit book
4.
Looney Tunes
5. Rabbit cupcakes from our local bakery 6.
M's favorite soft bunny
.