The rain that is! It is GUMBOOT weather in Melbourne and I am sure most of Australia right now. For the last two days we have been drenched with what seems tons of water and grey clouds. The temperature has dropped to an uncomfortable 13c and an extra layer of clothes have been a necessity. Now guess if we were happy when a box was waiting for us today. A brand new set of
Bergstein gumboots from Minibots
.. ready to have fun in. M was so excited to hear this when I picked her up from school that I had to put an extra gear in to get home fast enough. She loved her new yellow gumboots and ran out to try them straight away. Two thumbs up from M was the verdict and they stood the test of many puddle jumps. She loved that they were light to wear and she especially liked the little reflective stripe on the back.
We can definitely recommend these if anybody is on the lookout for some new "puddle shoes" :)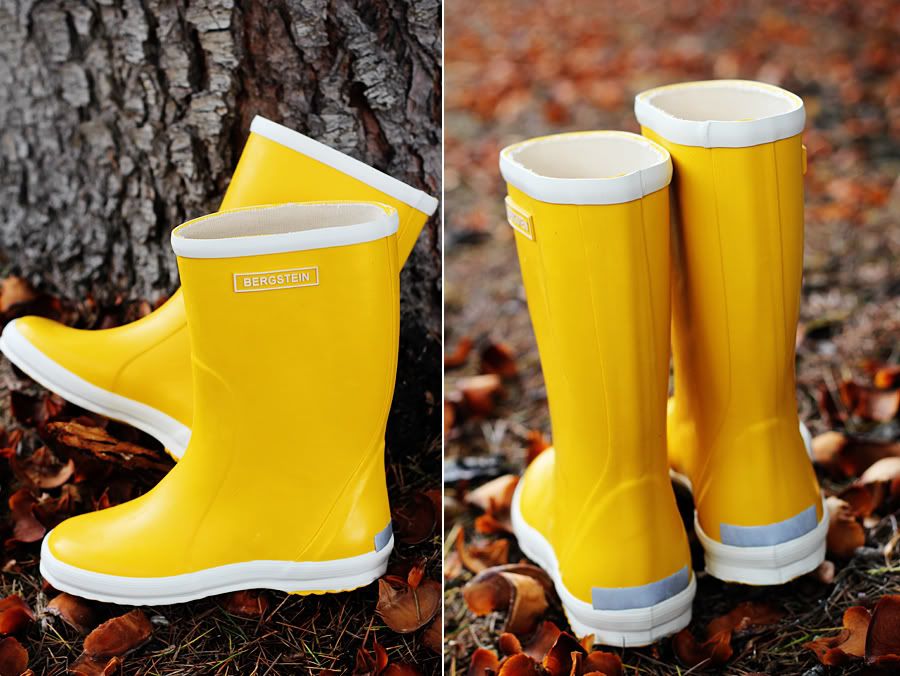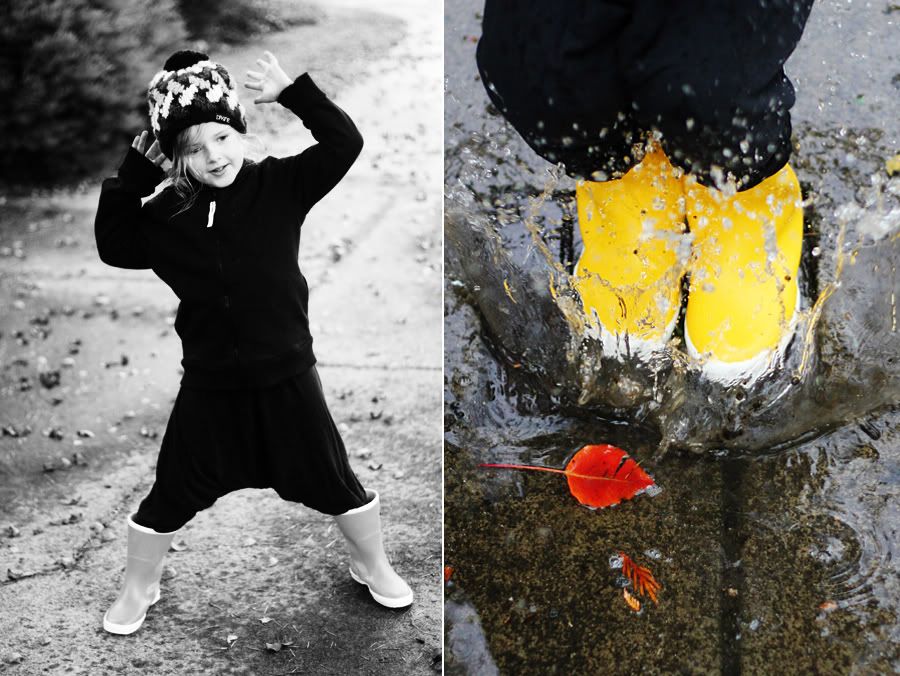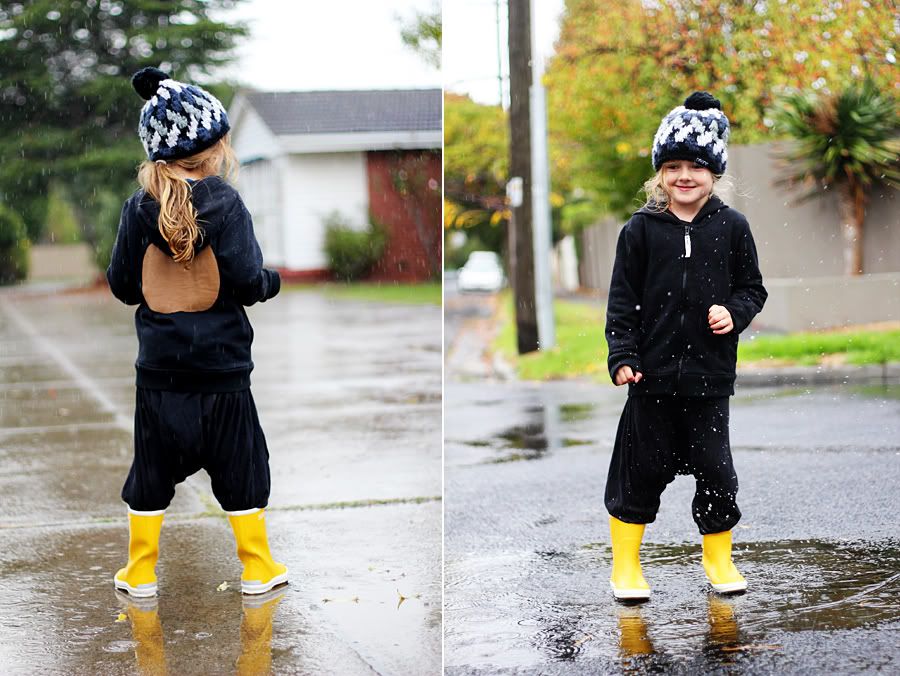 M wears:

Beanie by Dakine, Hoodie by Bobo Choses, pants by Finger in the Nose, gumboots by Bergstein.