A few snaps of the little peeps from today's hit and run on the playground.We did a quick stop at one of the biggest shopping centers in Melbourne, Chadstone to get some things, but it was such a relief to get out of there and let these two run around without a billion people..haha. I hope you are enjoying your weekend as well.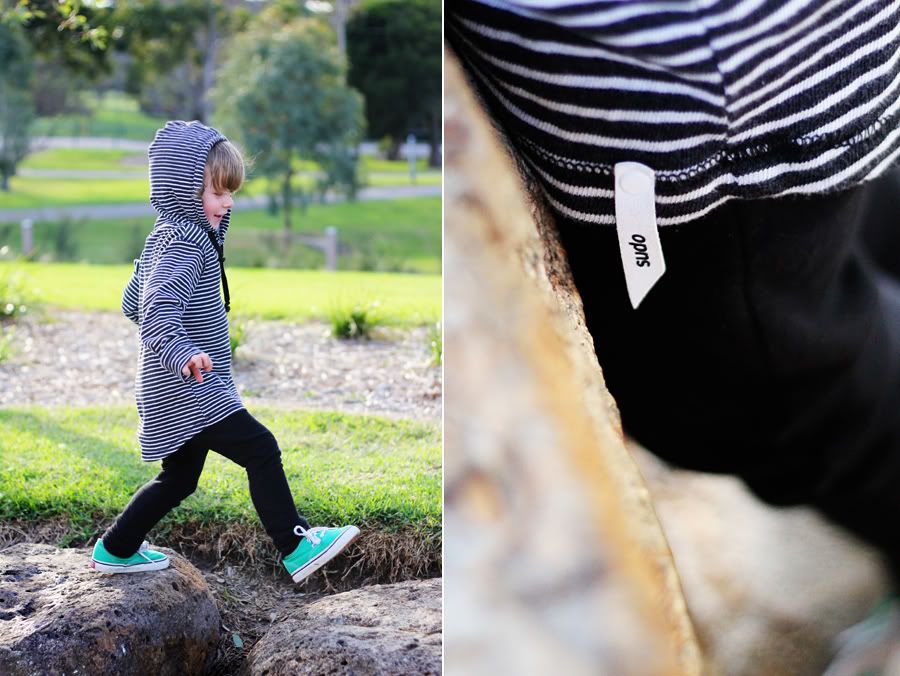 D wears:
Top by Sudo, pants by Popupshop, shoes by Vans.
M wears:
Dress by Mini Nümph, stockings by Popupshop, shoes by Natives.