There is always so much things out there to adore, and here are just a couple of the things that stood out to me lately!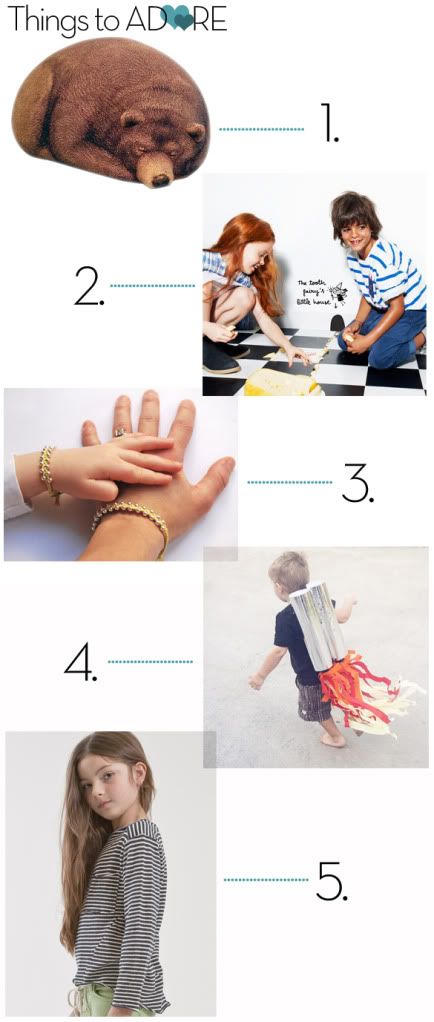 1.
Big Sleeping Grizzly Bear bean bag
// 2.
Chispum vinyl decorations
// 3.
Braided matching bracelets from Little.u
// 4.
DIY Rocket pack dress up idea
// 5.
Striped longsleeve by ESP no1.