Sun is shining outside! It is Autumn over here, but I am guessing it it is the only time when the seasons actually match on both sides of the globe so here is a Spring outfit kit for a boy!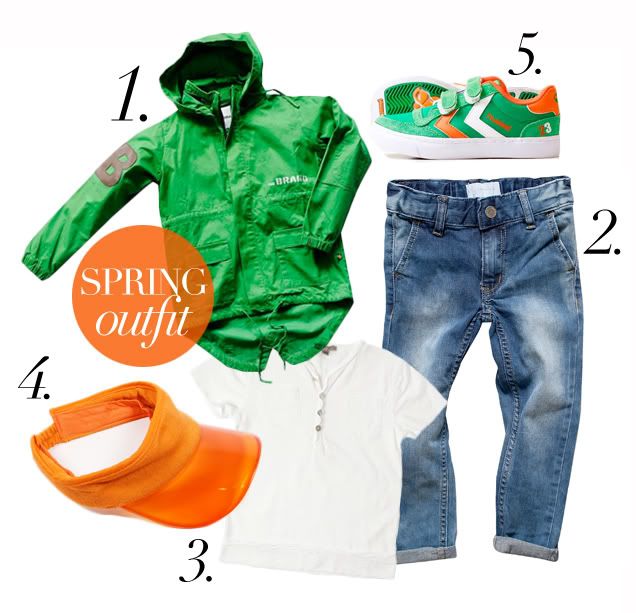 1.
Jacket - The Brand
// 2.
Denims - I Dig Denim, Soho
// 3.
Tee - Emile Et Ida
// 4.
Terry Cap - Mini Rodini
// 5.
Shoes - Hummel