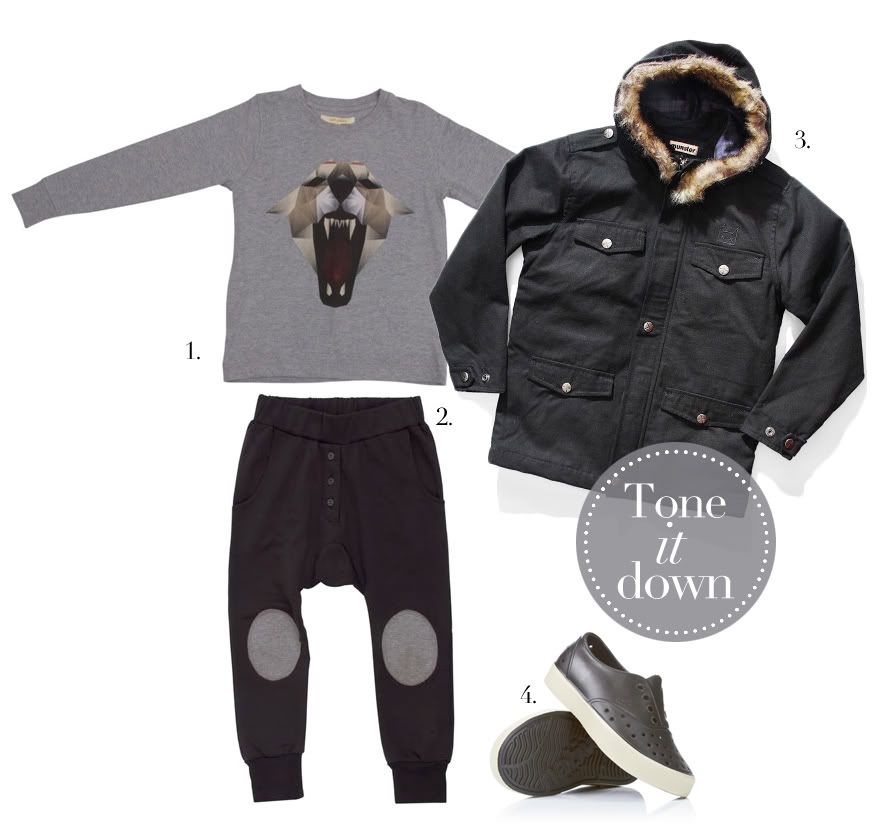 While we are on boys clothes, I am totally smitten by this cool little combo. While summer is all about ramping up the colour sometimes it is nice to tone it down a notch and embrace the grey and black for the little guys.
1.
Toby Longsleeve tee from Soft Gallery
// 2.
Richie Sweat pants, peat from Soft Gallery
// 3.
Esky jacket from Munster
// 4.
Miller jiffy black from Native shoes
. All items available at
Minibots
!