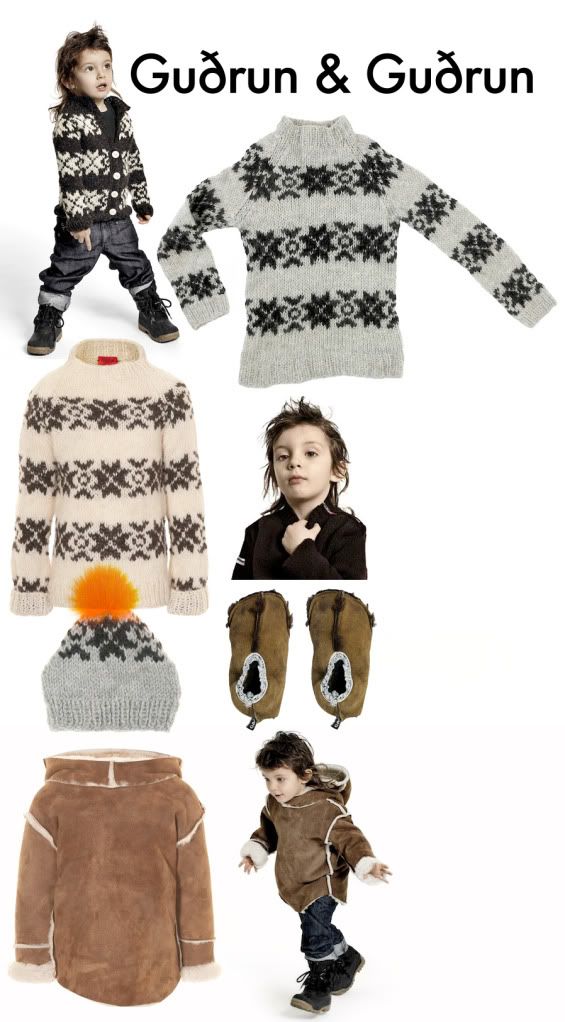 I have featured this brand before, but on a cold day like today you suddenly get the urge to feature them again!
Guðrun & Guðrun is owned by two Faroese women and the creative process of design is very closely linked to the isolation of the place. "It's good to come to Europe for input and inspiration, but it's crucial to come back home to the silence and not be disturbed by the hectic life of fashion" the designer concludes.

"The Faroe Islands are 18 tiny islands situated in the North Atlantic, between Iceland and Norway. Only 45.000 people live on the islands. Still it's a nation of it's own with own culture and own language. So tiny and still the frames of the myriad of life"

There are so much to love about this brand. You get transported back to something familiar and lovely with each collection, and it is in your own warm memories that the fascination for each items grow. They have managed to create a bit of rock star in the classic patterns and cuts, and even though I am only showing knits and sheepskin in this feature they also have a myriad of different fabrics and materials. I am glad and thrilled we are seeing more classic fishermen knits out there. I think this if anything will never go out of style! You will be pleased to know that they also cater for women and men in their shop!