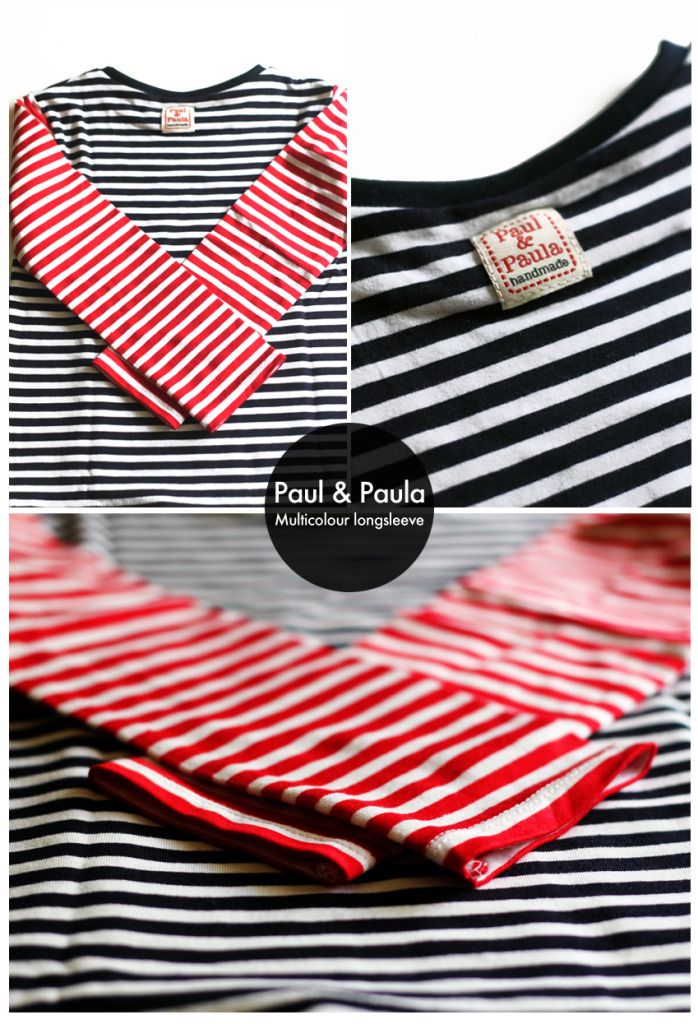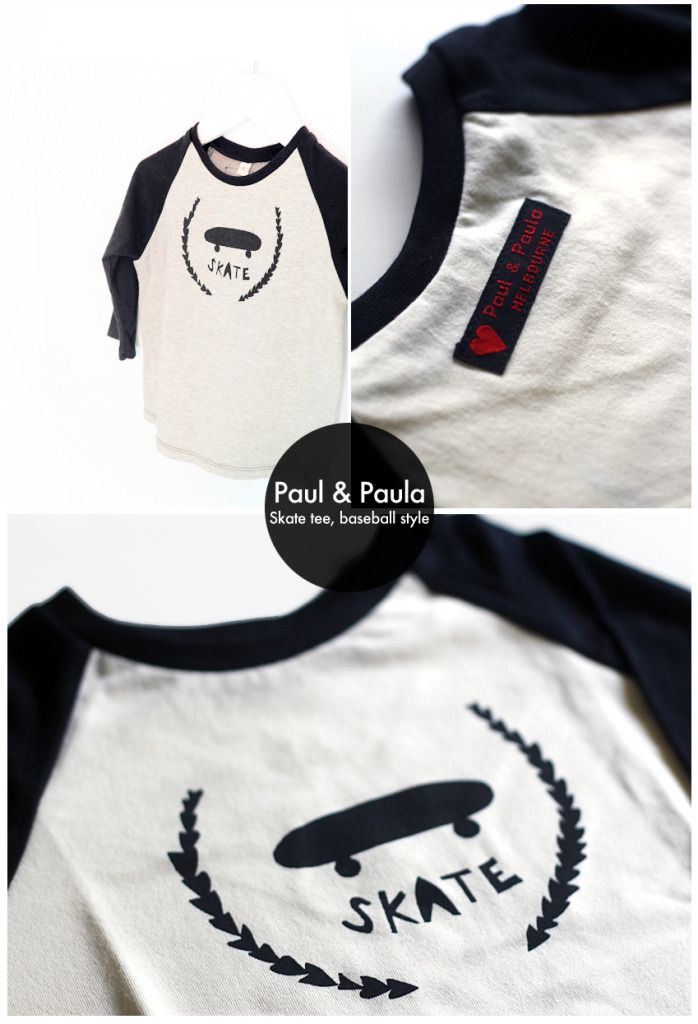 There is something very special with handmade garments. These long sleeves from Melbourne based,
Paul & Paula
are wonderful! Being a big fan of stripes and skateboards these two items was perfect little gifts for the little boy. We had a good day shooting some shots of them in action today! The result will be shown tomorrow.
Kerstin
, the designer of Paul & Paula has screen printed the skate emblem by hand and I love the cream/black baseball version. Both long sleeves are available in
their store
!