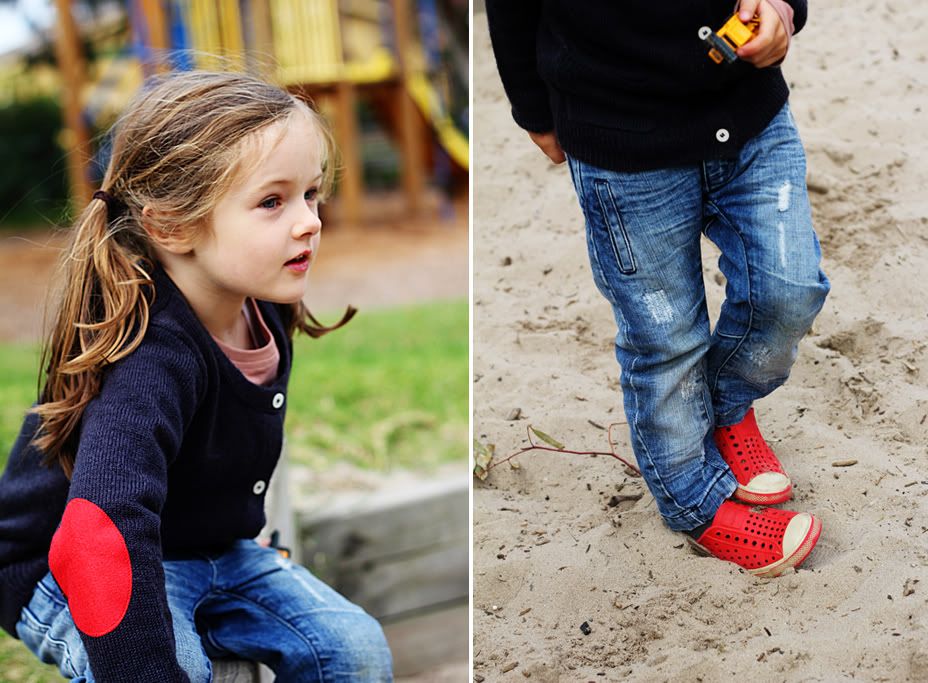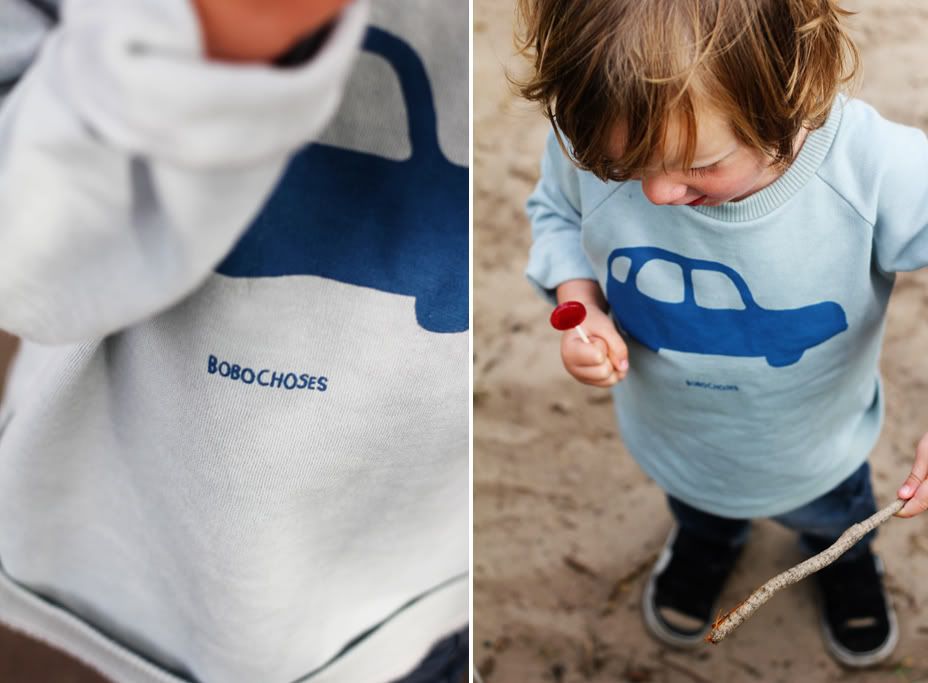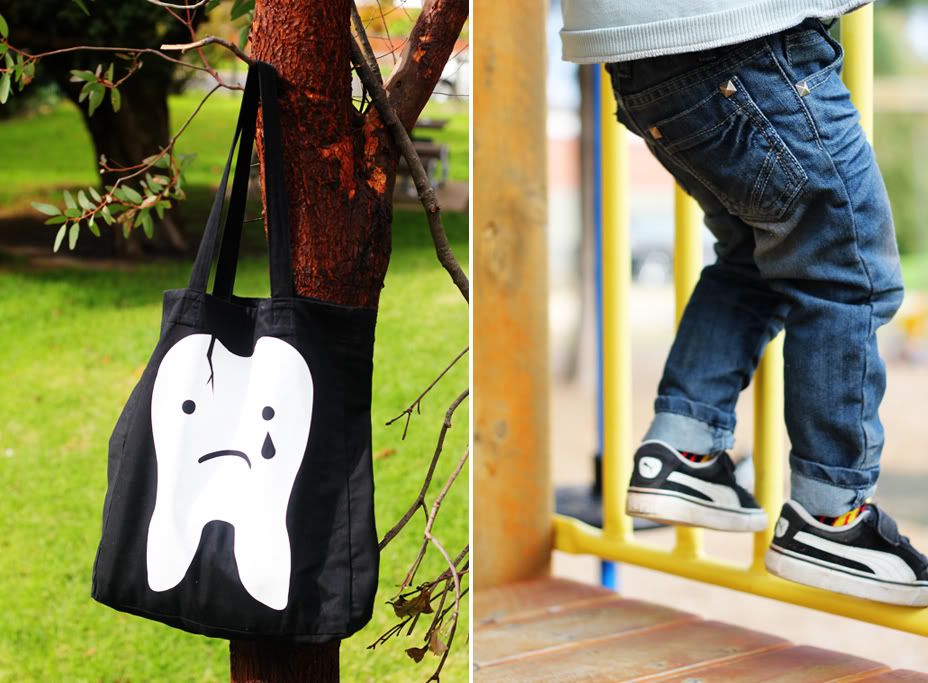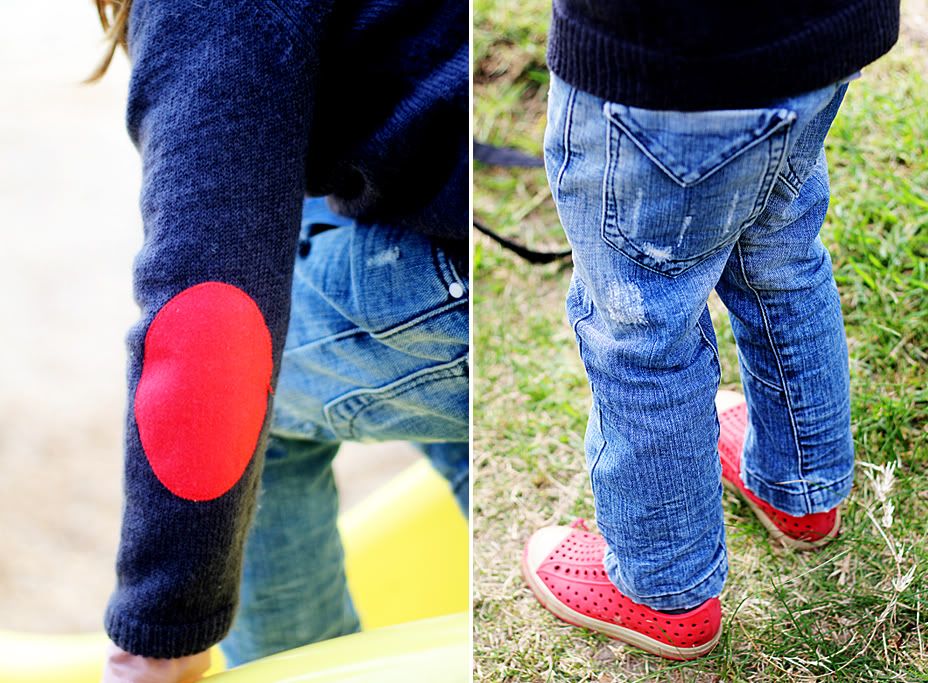 M wears:
Cardigan by Cotton on Kids, Jeans by Kulör,
shoes by Natives
. //
D wears:
Sweatshirt by Bobo Choses, Jeans by Cotton on Kids, shoes by Puma. // Tote bag by Beci Orpin.
A few snapshots from the playground. The rain stayed away today so it was so much more enjoyable to be outside. We could dump the thick jackets at home and spend some time at one of our local playgrounds after lunch. The season is really up and down now. Could be warm one day and cold and wet the next. I am guessing I will have to get a really good raincoat for myself this year since the bike ride pick up at school is going to continue come rain or sunshine. Hope you are all enjoying your Sundays out there. Tea cup coming up... and hopefully some 20 odd minutes of reading a magazine, if the laundry doesn't kidnap me first!