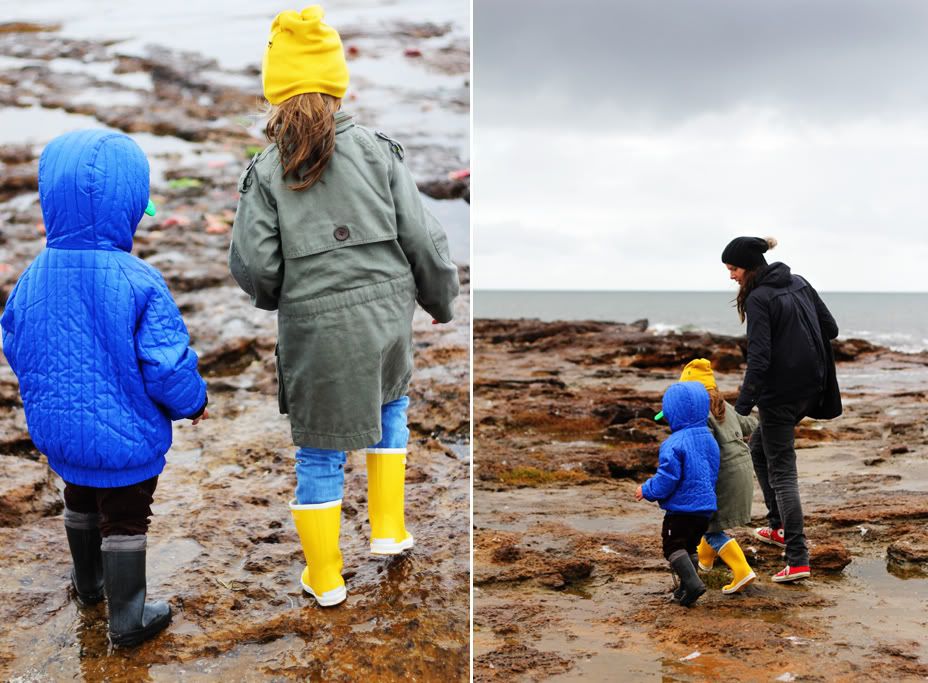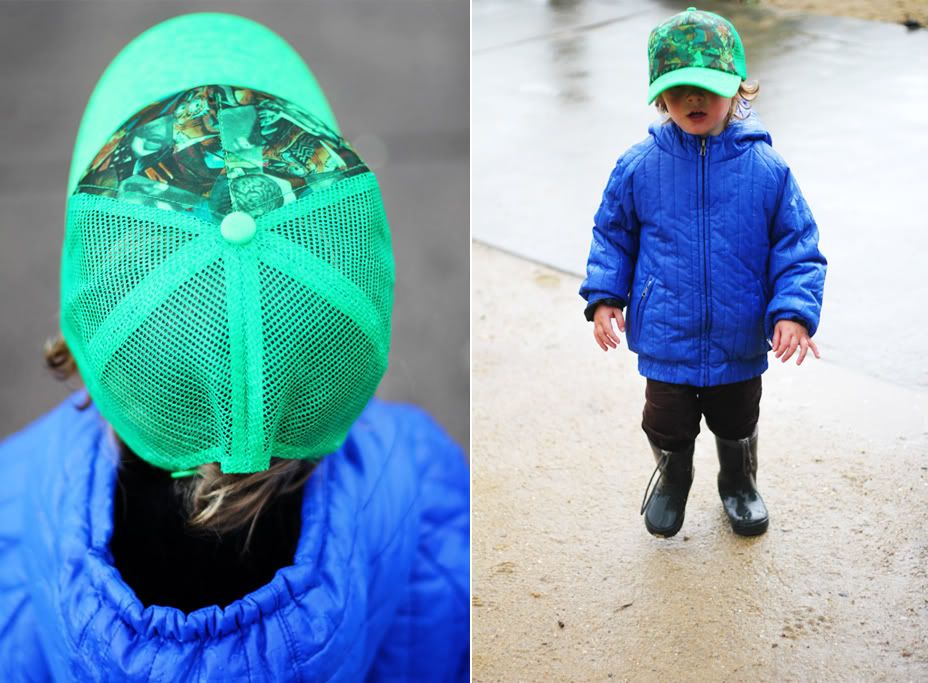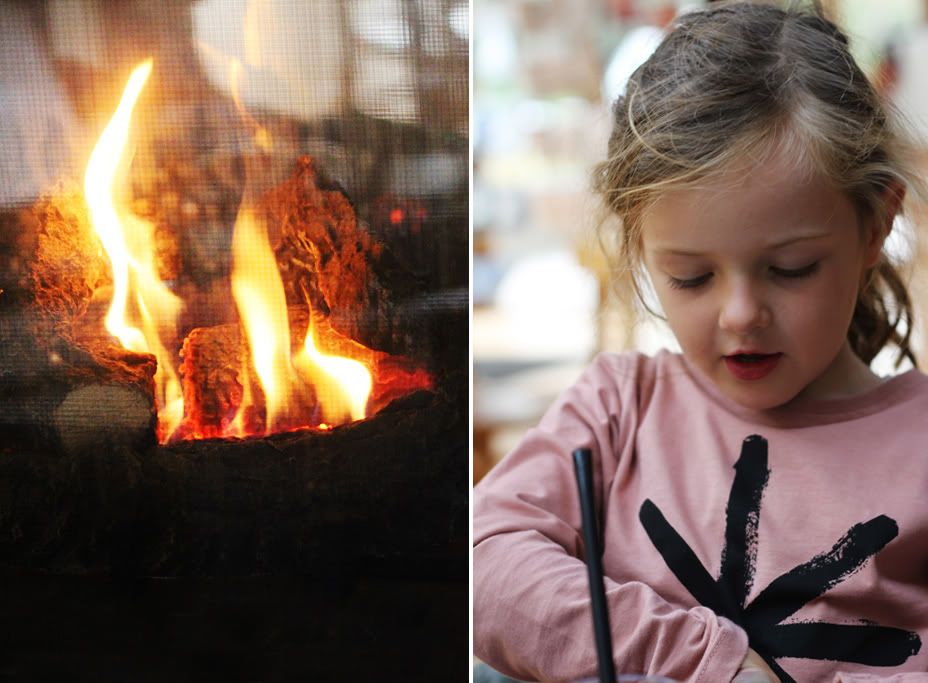 D wears:
Longsleeve by Nico Nico,
pants by Katvig
, jacket by Kids Case, gumboots by Walnut, cap by Munster
// M wears:
Longsleeve by Bobo Choses
, pants by I Dig Denim,
gumboots by Bergstein
, jacket by Witchery Kids, beanie by The Brand.It was some rather harsh weather we were greeted with today, but somehow the kids always go a bit nuts after lunch and you just have to go outside and let them run it off. We were hoping for a bit of dry weather but there were no such luck. The seaside gave us a drizzle but spectacular views. After a lunch stop at the tea rooms, we headed out for a quick exploration of the nice rock pools there. I am glad I rugged up the kids and insisted on gumboots for the feet. Little D got to try out his great winter jacket by Kids Case which have the best soft inner lining ever. You wouldn't believe it but Australia can get rather cold in wintertime so it was a good investment we did. Now it is down time in the couch under a blanket, a big bowl of popcorn and
Despicable Me
on the DVD player.