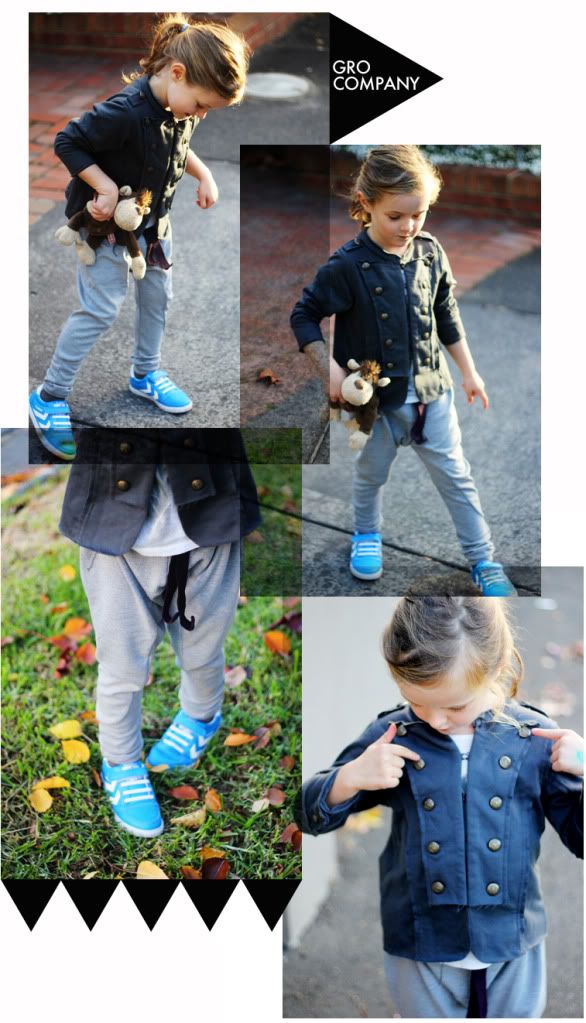 A new week - a new Monday. Some photos from our sneaky run to our local cafe to pick up some coffee and a juice this afternoon. After a long day in school uniform, M jumped into her new comfy
pants by Gro Company
. She loves pants that are tight on the leg but "loose on the caboose" as she puts it. These harem pants are from
Lilla Company
and they are simply stunning. They feature adjustable waist buttons in the front (the waist is otherwise a bit big, but with the buttons they become nice and snug) and have a thick nice string in the front. The cut on these are also very nice, and are like panels on each leg which makes them wrap around the lower leg perfectly.
The jacket is from
Cotton on Kids
and the shoes are from
Hummel
. Enjoy the rest of the Monday!