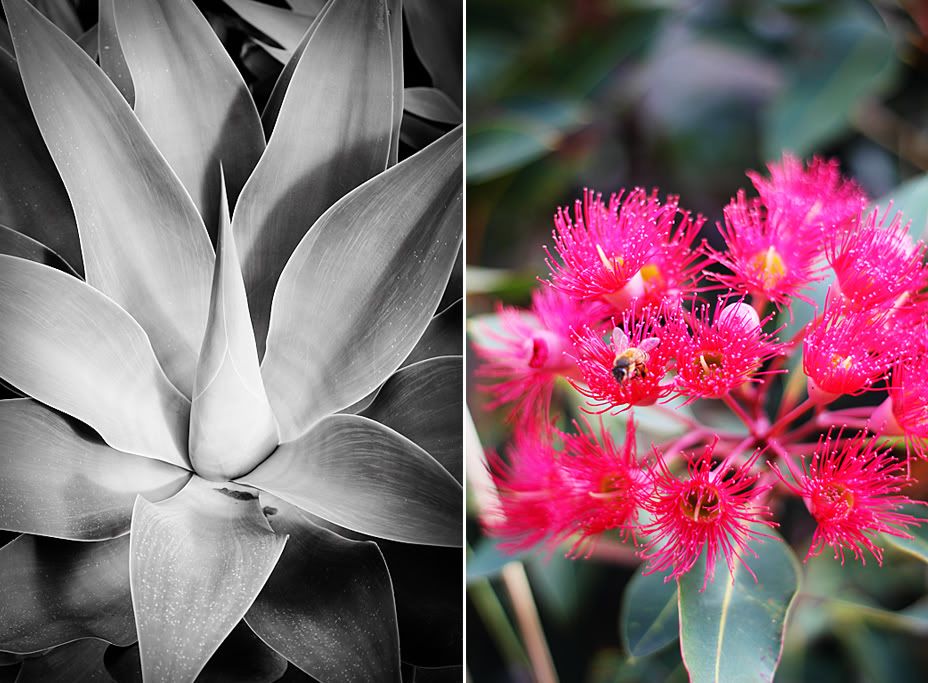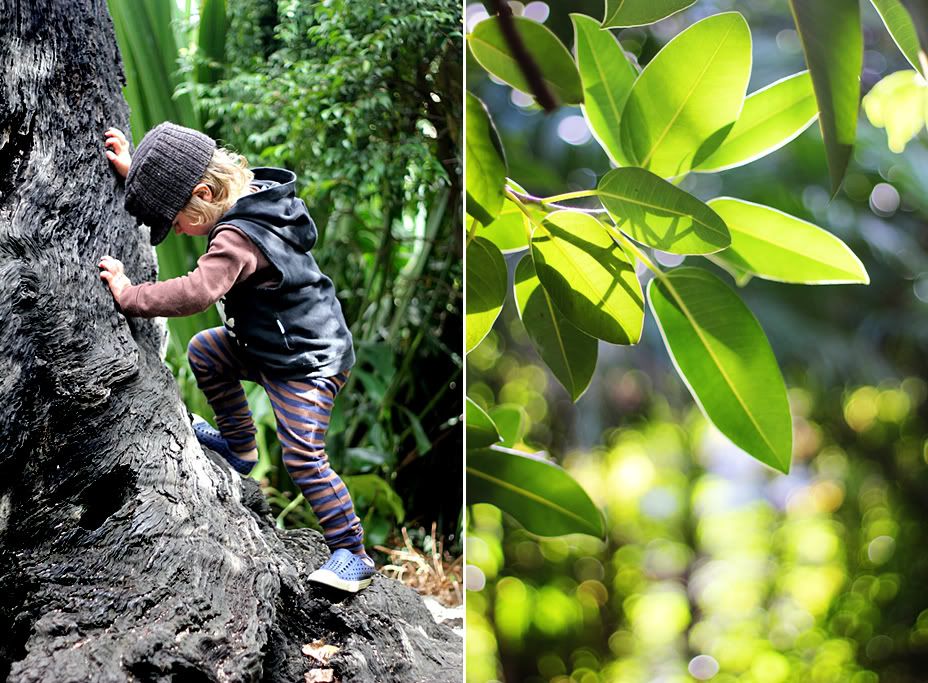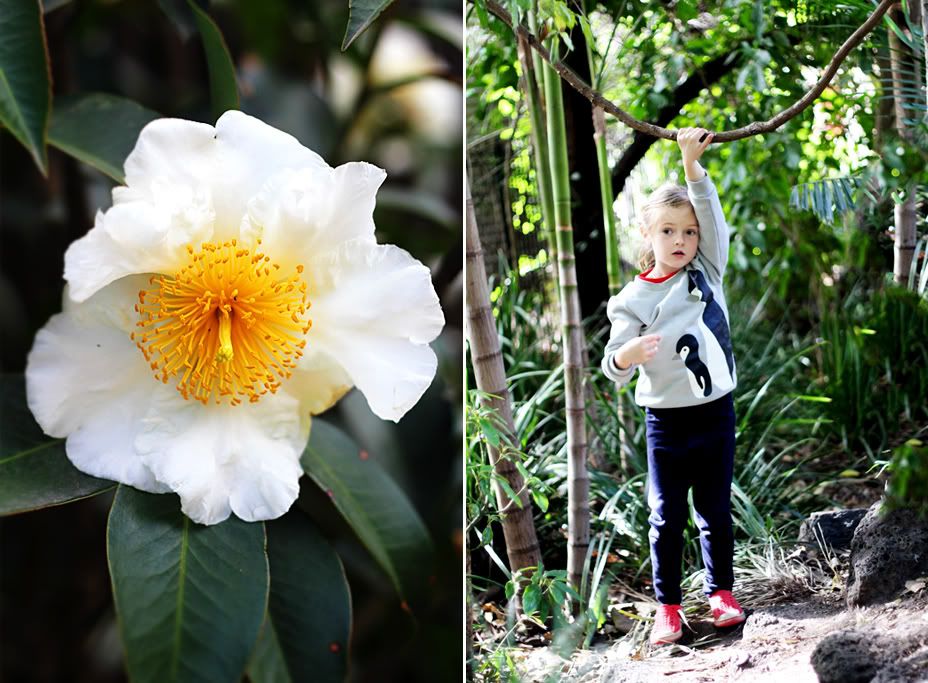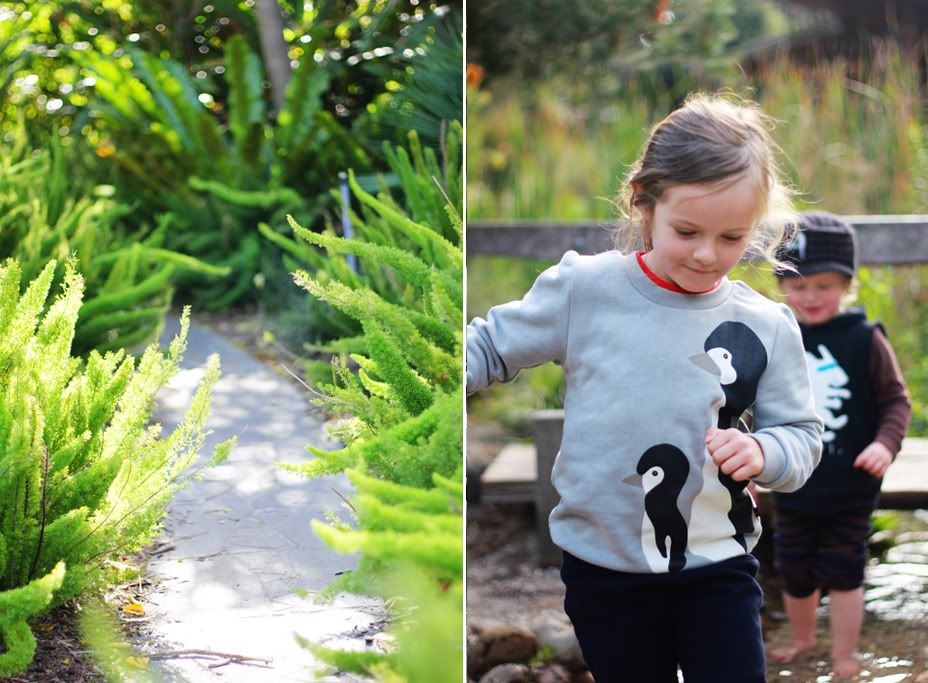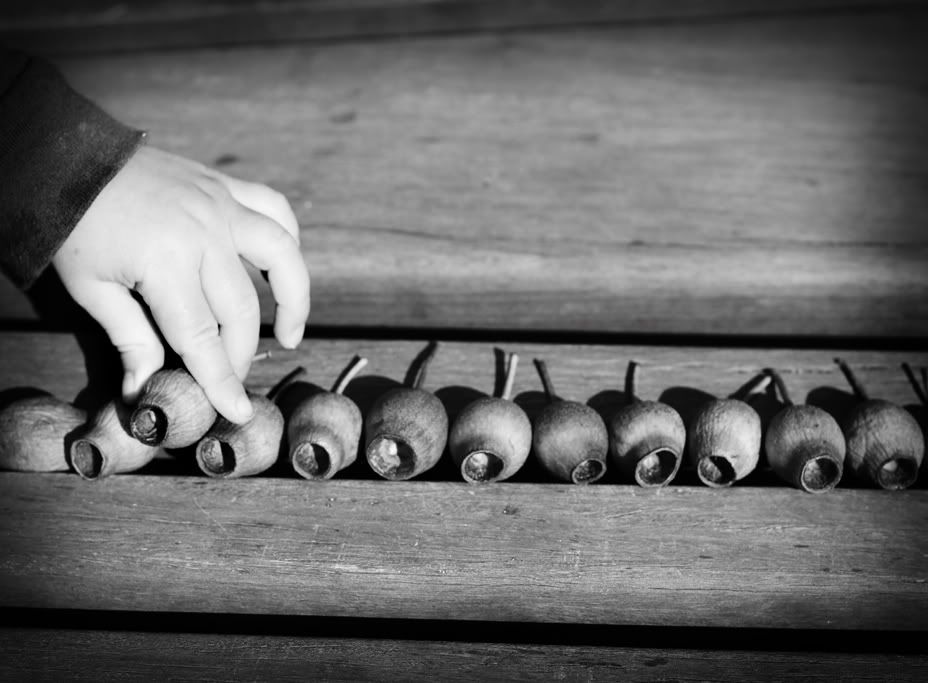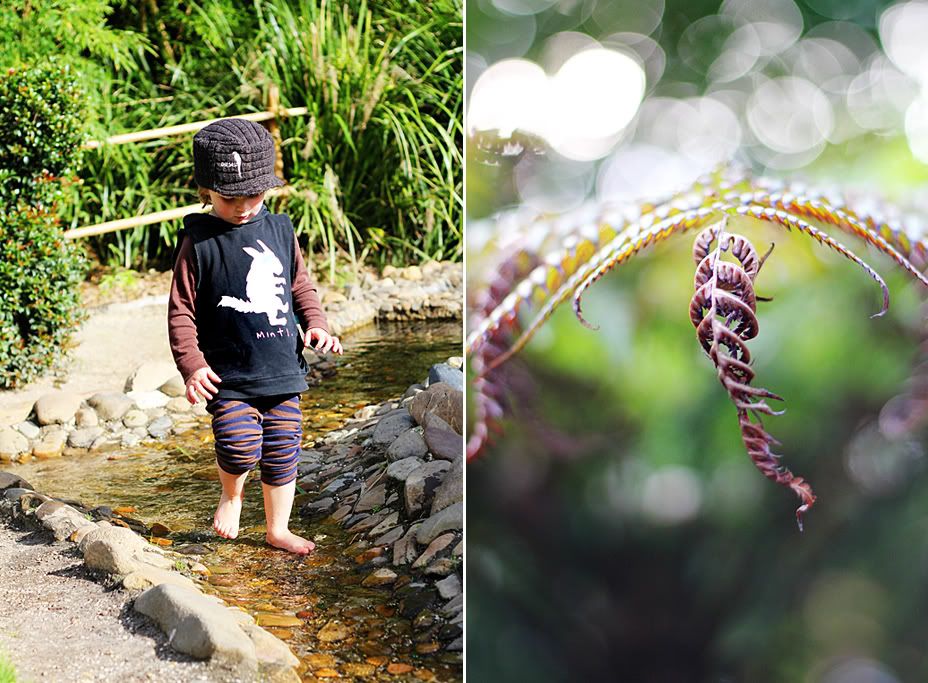 D wears:
Longsleeve and leggings by
Mini Rodini
, vest by
Minti
, beanie by
Diesel
,
shoes by Native
.
M wears:
Sweatshirt by Mini Nümph
, baggy leggins by
Popupshop
,
shoes by Native
.
Had a lovely day outside in the Botanical Garden today. It was quite cold but never the less the kids insisted on walking in the streams they have in the children's garden. I love how many wonderful plants they have there. There seem to be a secret corner or spot in every section of the park. We used to come here a lot but we haven't been here for quite a while so it was a nice place to revisit on a Saturday. The colours are amazing at this time of the year. Massive trees in red and yellow almost looks like firework, and it is quite astonishing that this big haven fits in the city! You would never believe you were so close except for certain high rise buildings that pops up between the trees. A definite must visit if you are ever in the Melbourne area.