We found hidden treasure today. A great playground/reserve in Ashburton that we have never seen before. There was lots of neat things to try out and it was a perfect sunny day to stay long enough to work up a hunger. I can't believe how fast the weekends pass though. They start out feeling so long and all of a sudden the days have just disappeared...anybody recognizing this? I am glad we are having yet another extra day tomorrow though. A day with no kids - something that is so rare especially when you have no family close by to babysit. But it is a normal school day so kids being at school while dear husband is having a day off means lots of time to just hang out. I can see a nice day with some nice restaurant visits. Gosh.. an undisturbed meal.. how wonderful does that sound!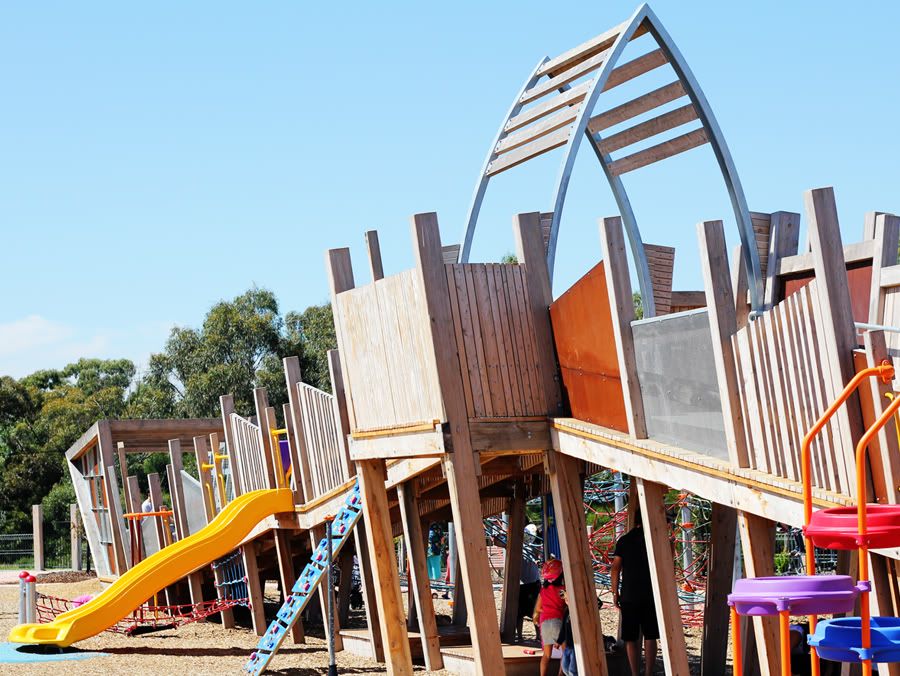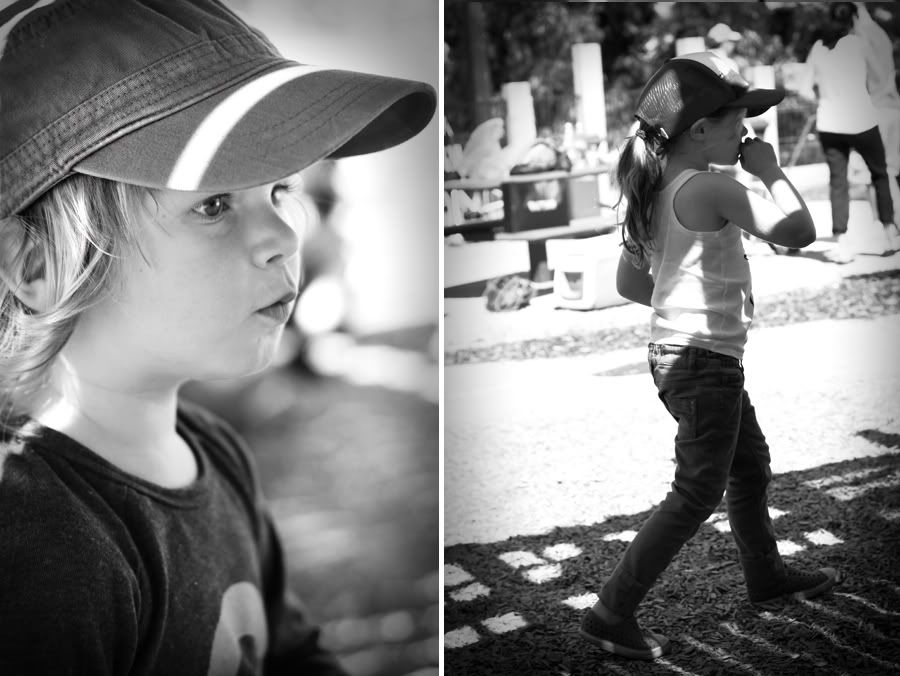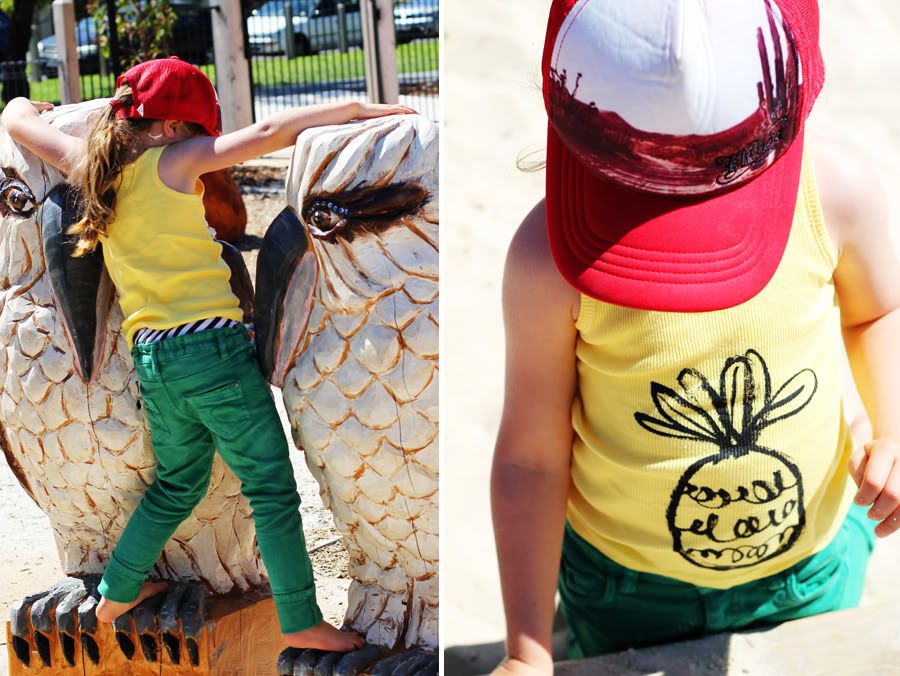 M wears:

tank top by Bobo Choses, denim pants by Cotton on Kids, cap by Elwood.

D wears

: top by Katvig, pants by Nova Star, cap by Country Road.

M's Bobo Choses tank top available at Lilla Company.