School has really kicked in now. No more Wednesday off, just full on school all day, every day. M is taking it really well though. Always got a smile at pick up and somehow she manages to have a bit of energy left even after a full day of school. The other day a package was waiting for us as we got home. It was a prize package from a drawing competition she entered last year.
The Story Tellers
, held by
Active
and
Mini & Maximus
. It had some really neat things in it, and M was proud as punch for winning it. There were some awesome tattoos in the package that she wanted to try out straight away.
Today was another day of school and after pick up we treated ourselves to a visit to a nearby cafe for some cupcake and hot chocolate. I love these little moments where we can catch up what happened during the day when we were apart. We played a bit of tic tac toe on the napkin and enjoyed a shared cupcake, brilliant end to a busy day.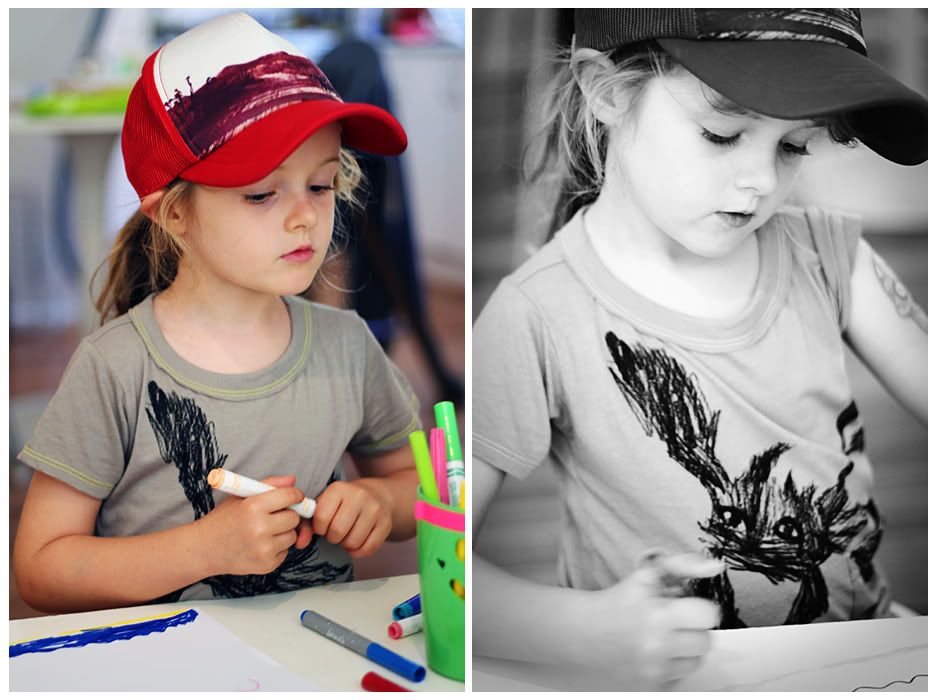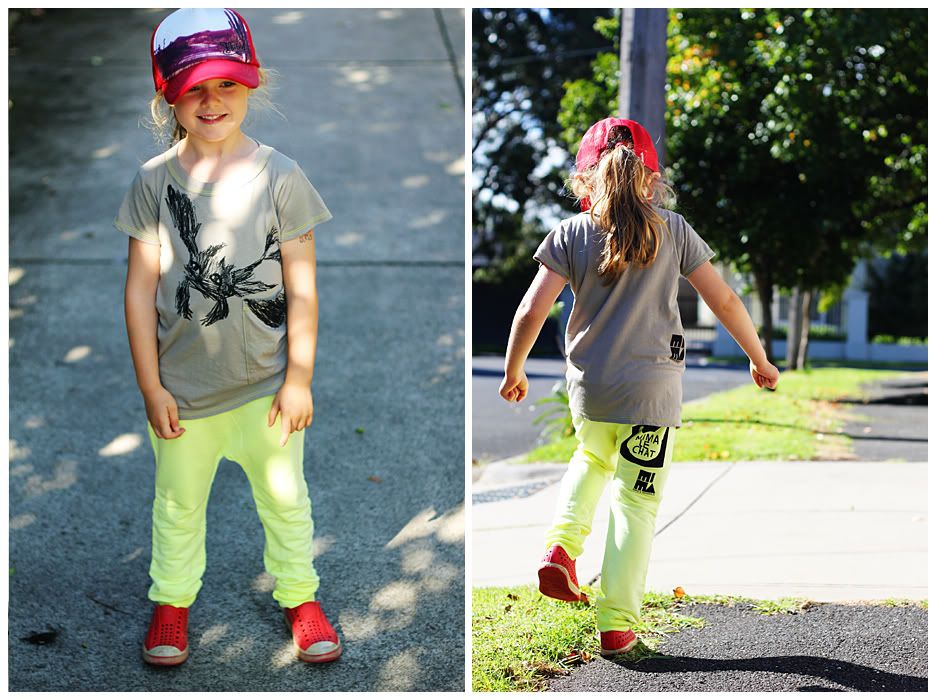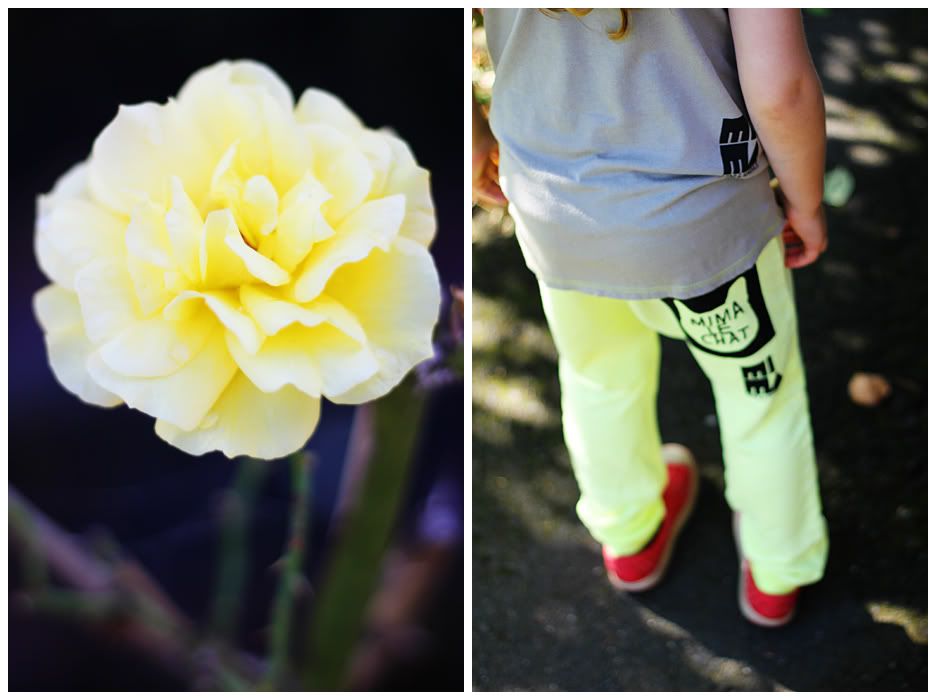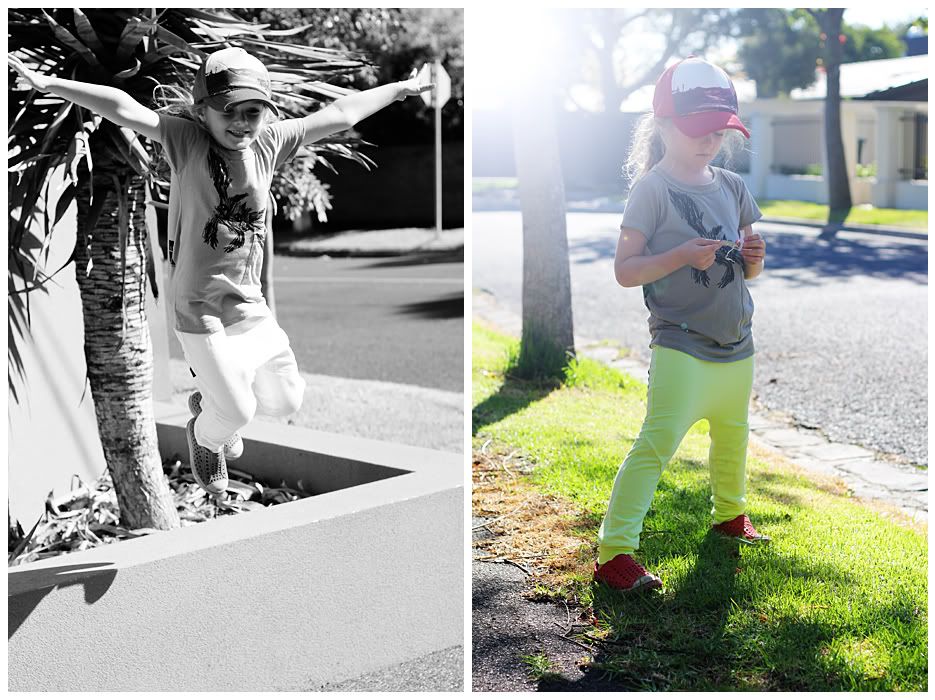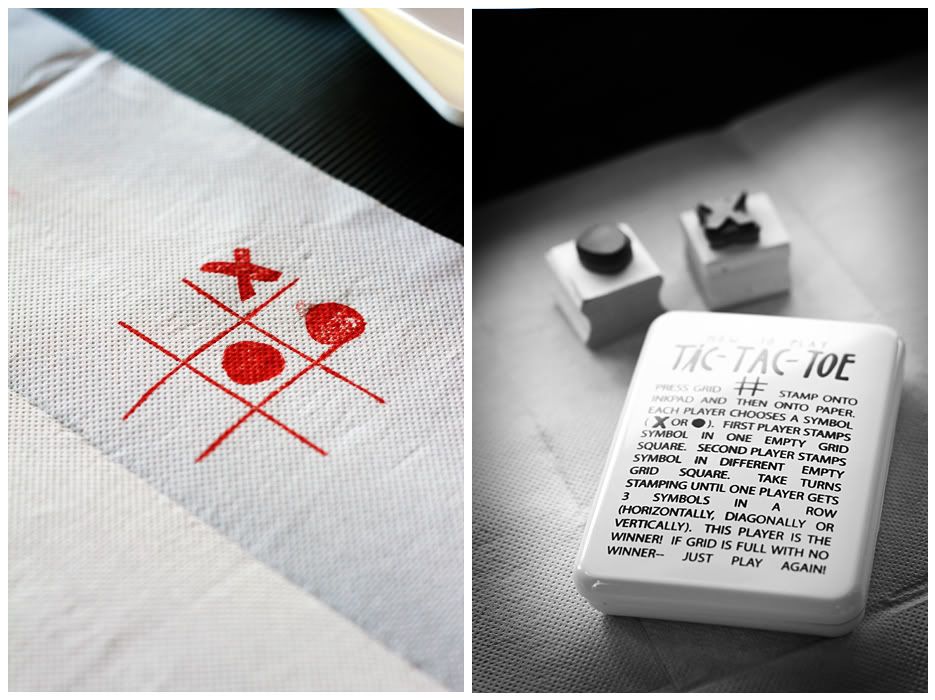 M wears:
Tee by Mini & Maximus, Pants by Mini & Maximus, shoes by Natives, cap by Elwood.