Well today is the official FIRST day of Autumn in Australia. It was as if the weather Gods was right on target. We woke up to the sound of rain and a very dark bedroom. The alarm clock seemed to be completely off, but it was just our own body clocks that were off. My 2 year old was the first to peek out the window. Raain!! So before we even got time to eat breakfast he was out doing some splashing. Well at least somebody is happy it seem to have switched over to Autumn. I on the other hand could do without the cold miserable weather and rain. As a bonus Autumn gift I seemed to have gotten a soar throat as well. So this weekend we had 37c and today a measly 15c! Only in Melbourne...
Nevertheless, my boy and I had to go out and stock up on some good vitamins so off we went to the fruit shop. Here are some photos from our trip :)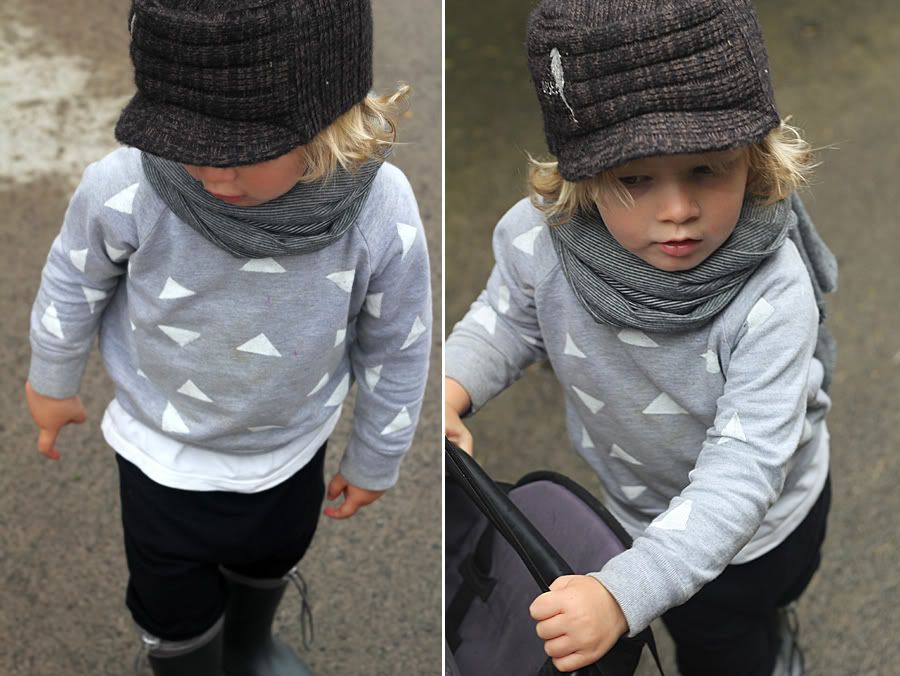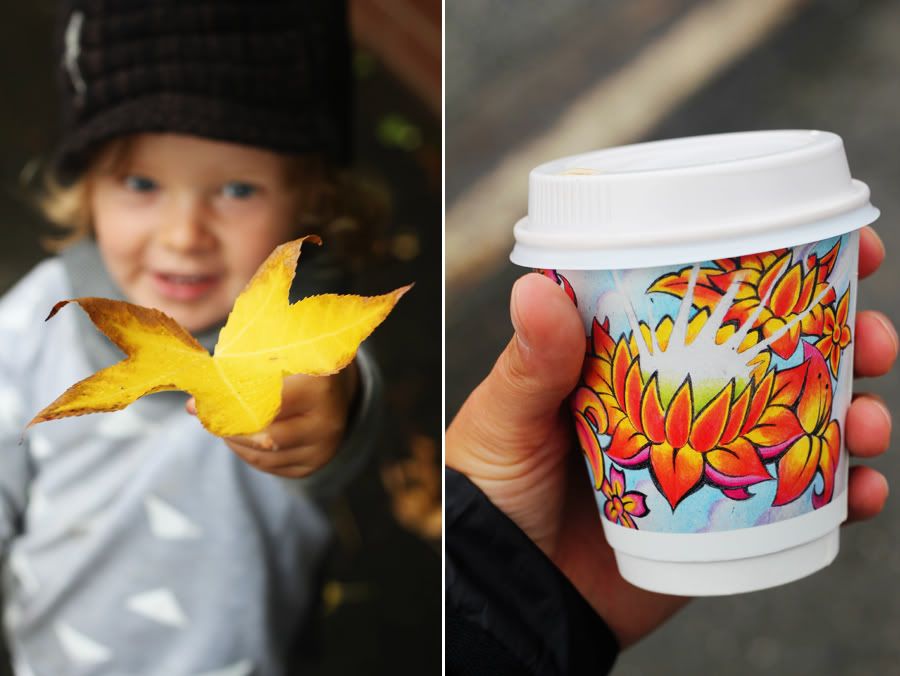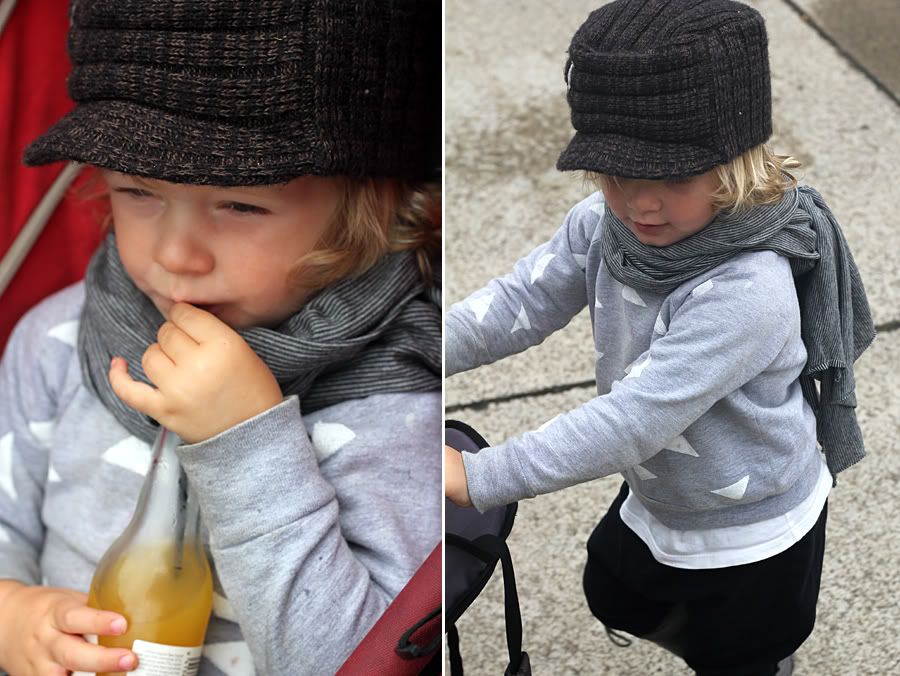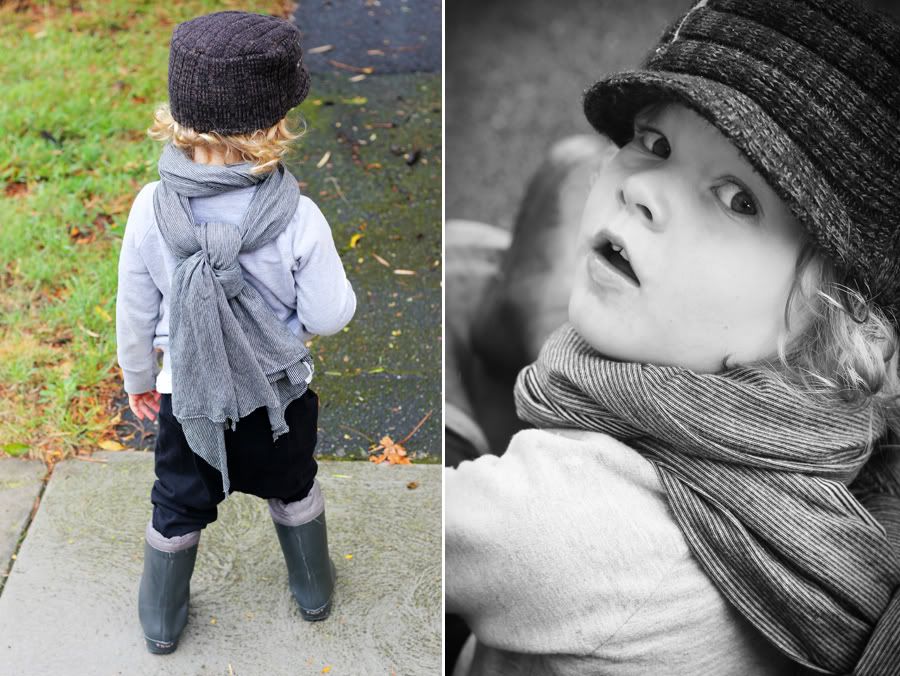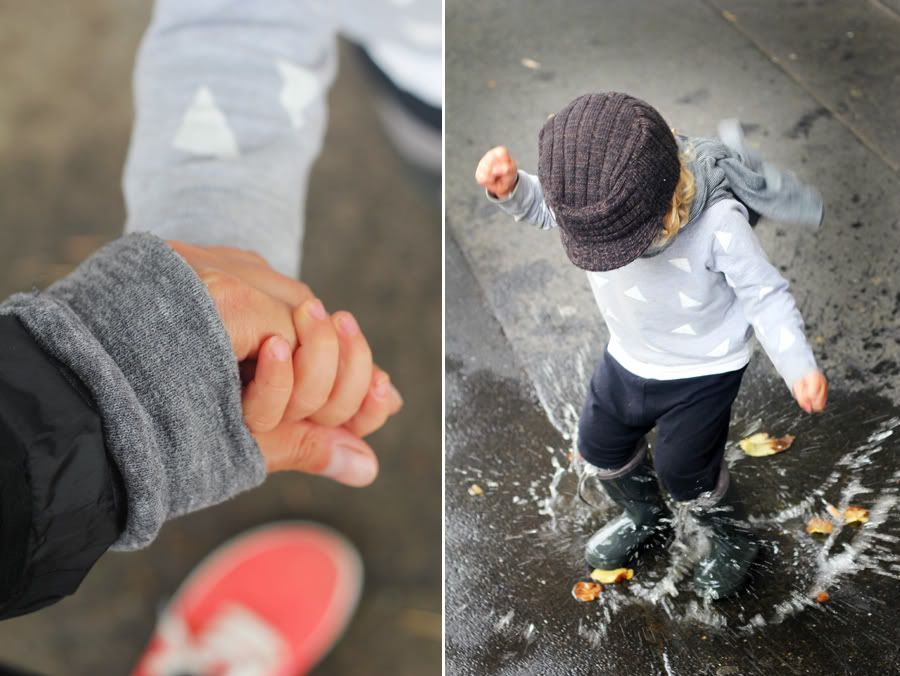 D wears: Beanie by Diesel, Sweatshirt home made prints on American Apparel, Pants by Cotton on Kids, Gumboots by Walnut Melbourne, Scarf by Ada Ada.