Yesterday was one of those unexpected days. An odd inventory day at school meant M stayed home for a Monday off and an extra day to the rather lovely weekend. We grabbed a quick lunch at our favorite hangout, had a neat drawing session, went to the bike shop and had a peek at the colourful party shop where M picked out a rabbit mask and a nostalgic candy necklace. We also stocked up on skin pens (for drawing tattoos on your skin with) and got a new bunch of drawing paper. So love this kind of start to a week instead of the normal mad dash that is the school run.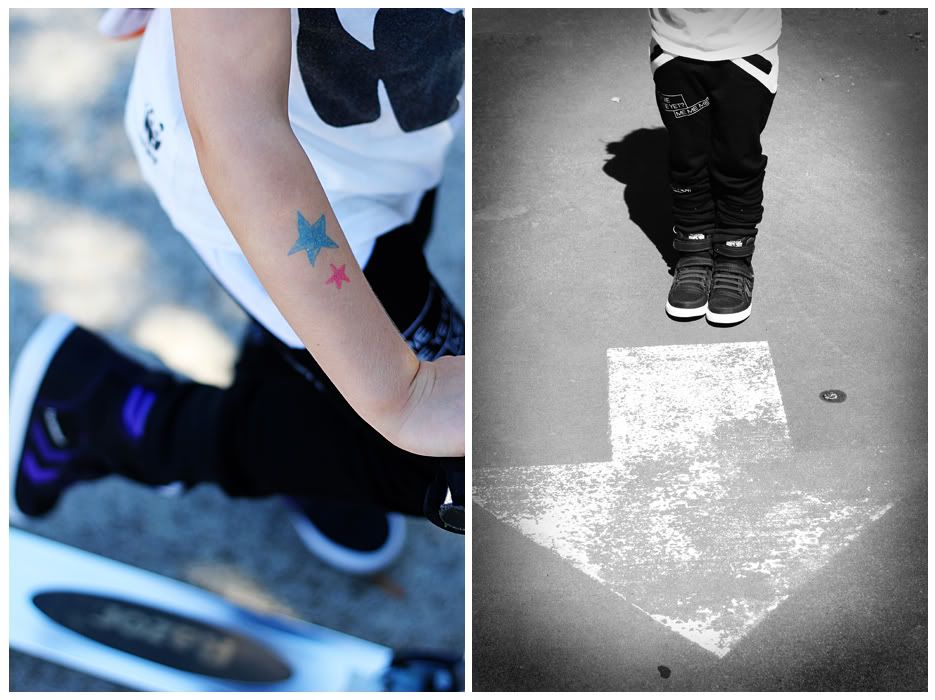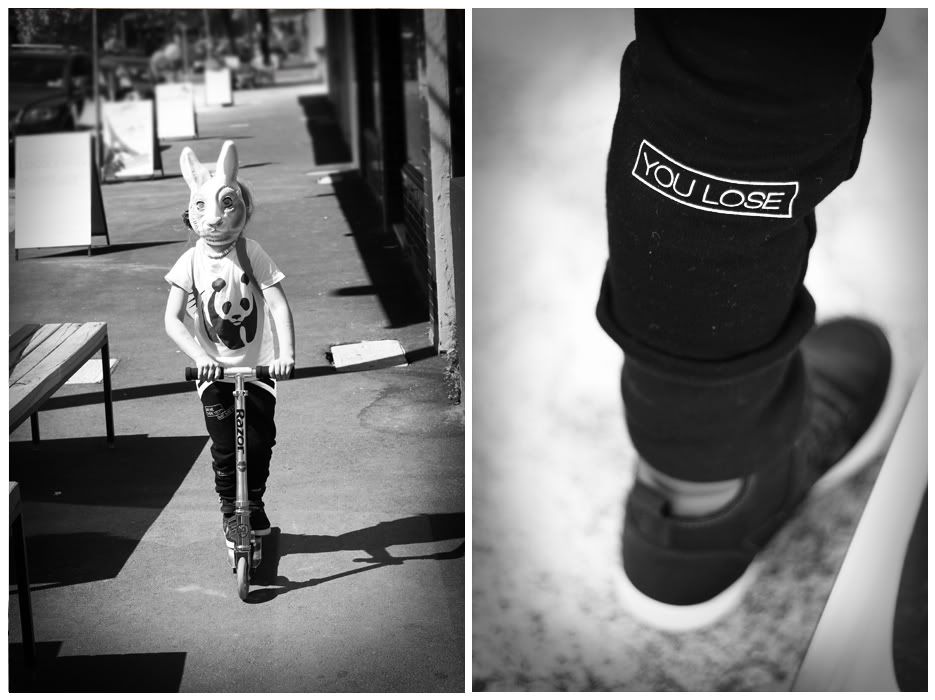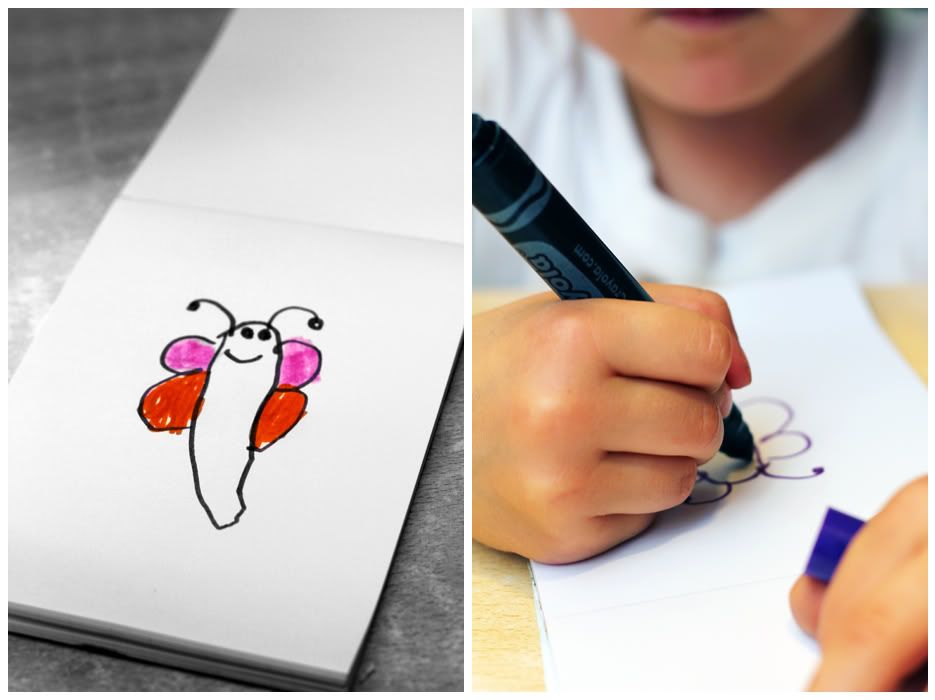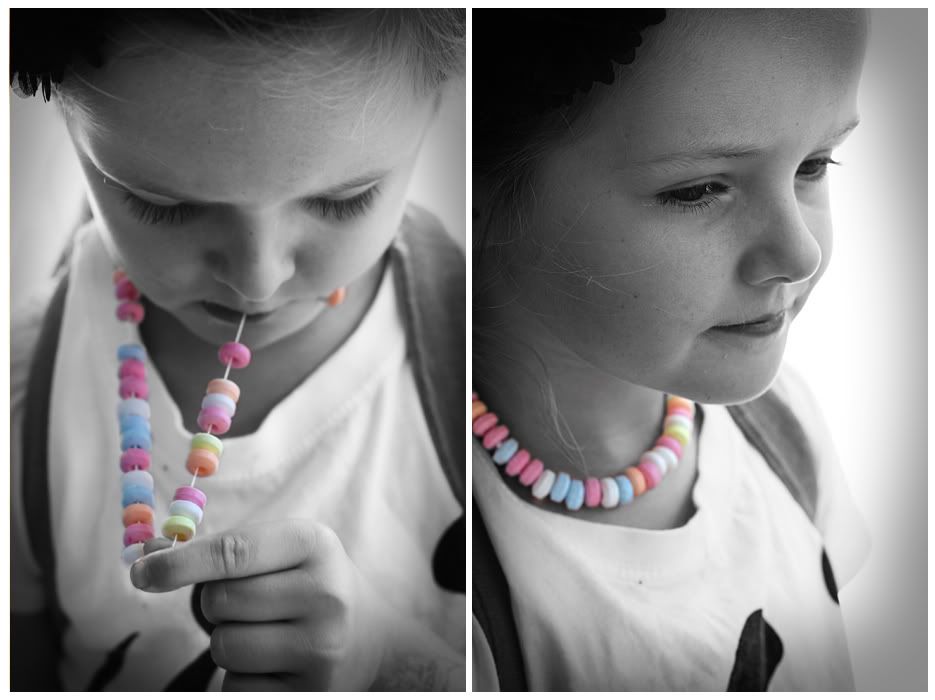 M wears:

Tee by WWF, pants by Mini & Maximus, shoes by Hummel. Pants are available over at Minibots
and shoes at Oii barnkläder.