Welcome to another look behind the scenes of another interesting online shop. This time we knock on the door of Australian shop
Minibots
. Run by mother and father of two,
Amber
and
Chris Hall
, Minibots main goal is to source the most unique and interesting brands out there. I had the great opportunity to ask them a few questions and here are their answers...
Can you tell us a little about how Minibots started? What is your inspiration, and how did you come up with the name?
Minibots

is an idea come reality, where a world for children's fashion, toys and accessories intertwine to provide you with unique Australian designers through to the very trendy, funky and creative labels from around the globe, for children who aren't afraid to stand out in a crowd.
Our two beautiful children are the inspiration behind this reality and after our first child Sebastian was born our love of fashion naturally turned to the wonderful array of children's fashion and products.
What started out as endless fun searching for these items has now developed into a passion for acquiring all unique kiddy things. Whilst we love the thrill of finding and sourcing these amazing brands, we know how many of you just don't have the time and that's why we're delighted to be able to bring the things we love, our friends love and our

Minibots

love, to you!
Minibots
stemmed from our son Sebastian's love for Vintage Robots, and of course mini referring to children. My Husband Chris created the name as we wanted something unique that stood out and that everyone would remember.
I am thrilled to see so many hard to find European labels in your selection at Minibots. So many Australian shops focus on local brands only, but you seem to have mixed local and expanded your search for unique brands to around the world. Tell me a little about how you go about choosing what should be in the Minibots store.
Our main focus was on setting ourselves apart form other stores by stocking cool and trendy clothing and products. And drawing on our own experience of purchasing for our own children, we chose those labels that were of amazing quality and uniqueness. Being parents ourselves we have tried and tested the labels and products that we stock and most importantly our children love the wearing and playing with our products!!
Christmas is fast approaching...If you could pick two gifts each for a girl, boy and a baby what would you choose from at Minibots?
Girl
Boy
Baby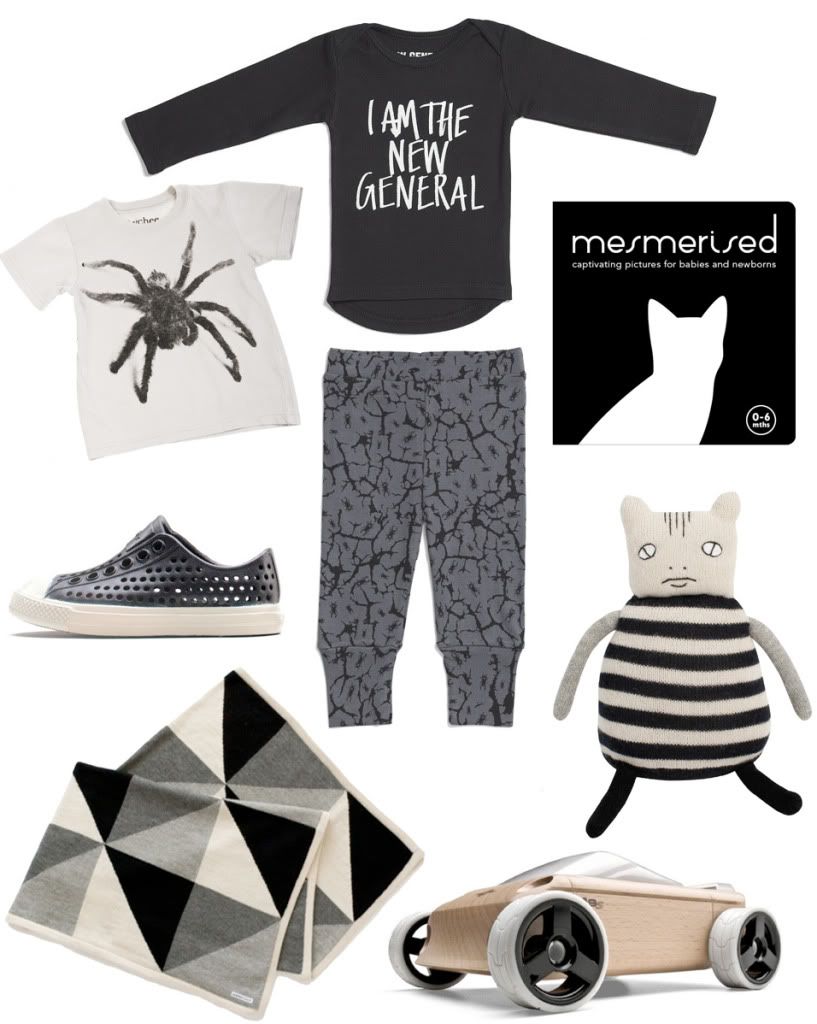 Since you are stocking so many nice European labels (and they are embarking on their winter season now) you must have a fair idea of what you are going to have to offer for the Australian winter 12, any favorite picks or labels you can share?
We are stocking some amazing labels in Winter 12. Here is a little Sneak Peek;
Nelly Stella
Emma Blouse and Carol Jumper Dress,
Bang Bang Cph
Hooded Vest,
Soft Gallery
Fawn owl Leotard,
Bodebo
Tutu Bloom Skirt and Leggo Tights.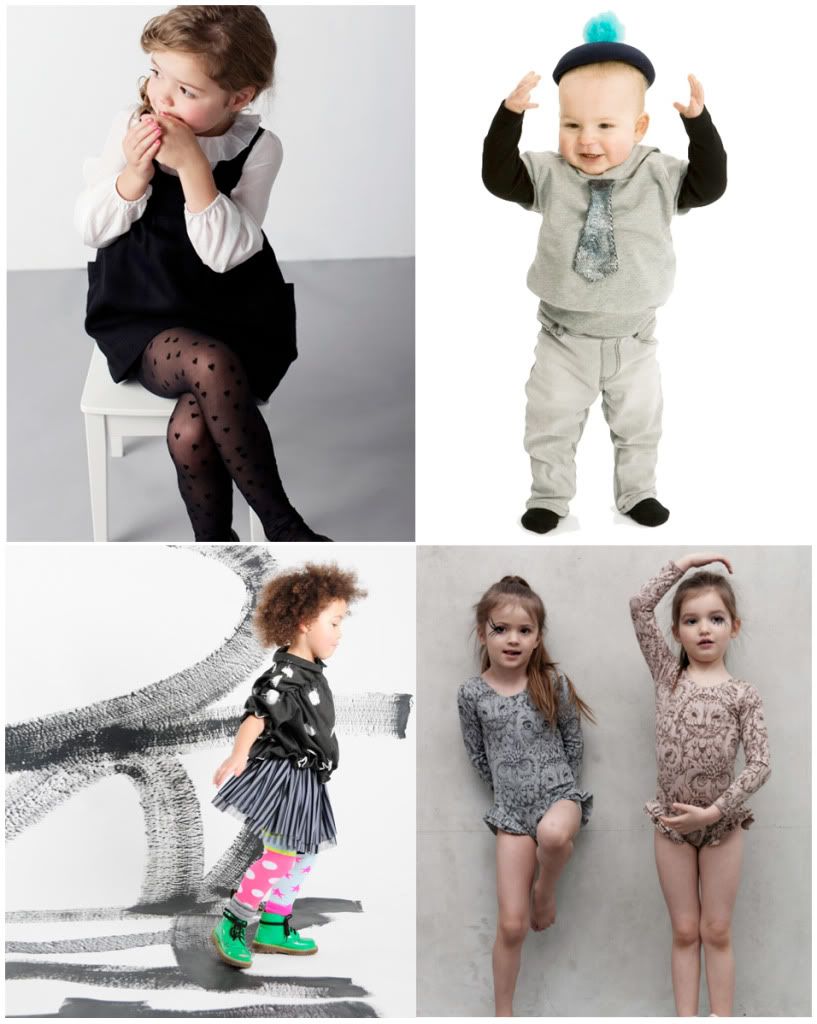 Minibots will also welcome two new exciting brands for winter 12. Organic
Nico Nico
and
Ada Ada
is next on the impressive collection of unique labels, so look out for those very soon!
Here are some of the labels you can find at Minibots:
Munster, Mini & Maximus, Native Shoes, Lucky Boy Sunday, New Generals, Spirit Hoods Kids, Missie Munster, Bang Bang Cph, Soft Gallery..
. to just mention a few.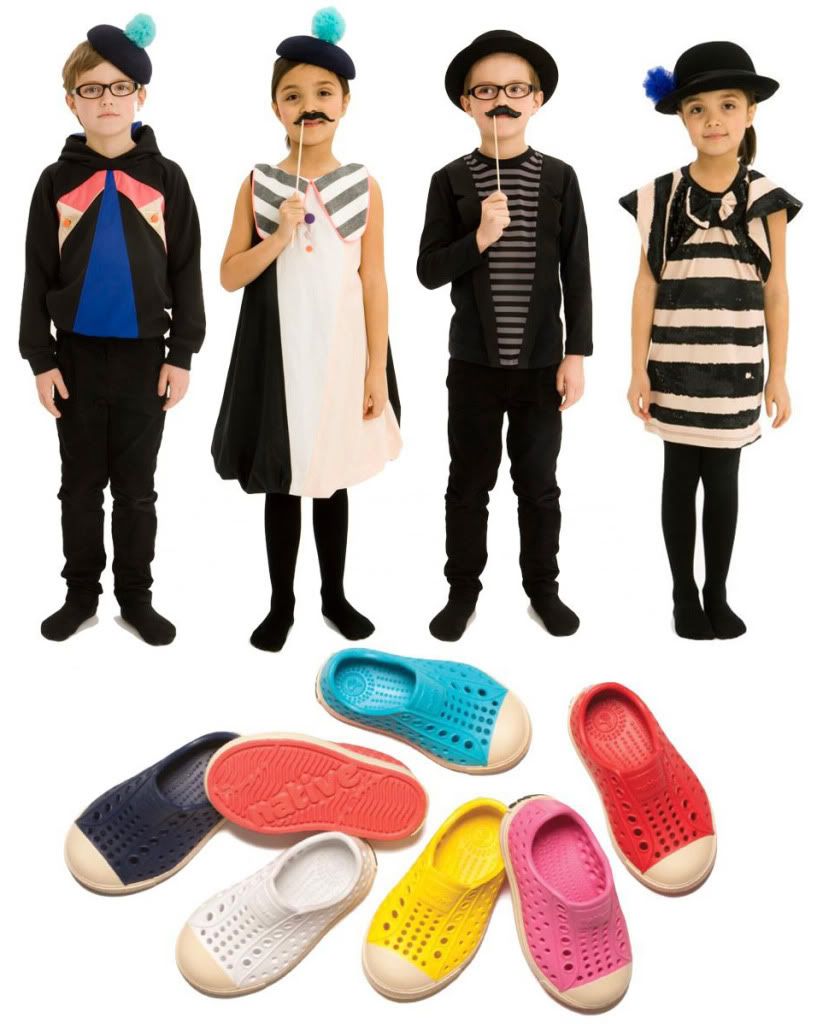 Huge thanks to owner and founder Amber Hall for the look behind the scenes at
Minibots
!
Right now there is a Pre Christmas Sale, and you can receive
25% off storewide
if you enter code:
Babyology 25
(vaild for 2 weeks only.) There is also
free shipping
on all Australian orders over 150$.
VISIT:
MINIBOTS